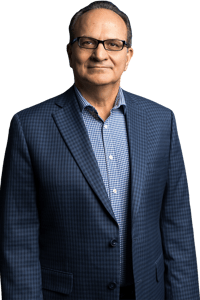 Al Eisaian
Chief Executive Officer
Al Eisaian, serves as Chief Executive Officer and board member of Cognaize, which specializes in AI-based processing of financial information. Cognaize helps companies leverage and gain valuable insights from their unstructured data by automating the extraction of data to support better, faster decision-making. Al is leading the firm's strategy, paving the way for Cognaize's growth.
A serial entrepreneur and servant leader, Al builds innovative, collaborative teams around scientific breakthroughs and helps them achieve greatness. Over the past three decades, Al has co-founded and led several companies through successful exits. These include IconApps, acquired by Science, Inc, Integrien Corporation, acquired by VMWare, and LowerMyBills.com, acquired by Experian. Most recently, Al was CEO of Intelinair, a company he co-founded in 2014. Intelinair uses aerial imagery analytics and AI to enable sustainable agriculture by providing the agricultural industry pinpointing problem areas across expansive fields. With early detection, damage from drought, storms, disease, insects, weeds, and other threats can be headed off, reducing loss. Al stepped down as CEO in 2022 and currently sits on the board of directors.
Al holds a Bachelor of Science in Electrical Engineering degree from Oklahoma State University and an MBA in Entrepreneurship and General Management from Pepperdine Graziadio Business School.