Leading Humanity Forward with AI
At Cognaize, we believe that human and AI collaboration leads to superior results in all aspects of work. We're relentlessly focused on tapping into the power of hybrid intelligence to empower the financial industry to reach new levels of efficiency. Humanity's progress can and will benefit greatly from the harmony of human judgment and machine speed.
About Cognaize

Cognaize is a first-of-its-kind document automation solution powered by hybrid intelligence to drive continuous improvement for financial services and make transformative decisions that result in an ever-better business.
Cognaize was founded by Vahe Andonians, a software engineer, data scientist, academic, senior lecturer, and visionary with decades of experience in the financial services industry. He has partnered with some of the most brilliant and experienced data scientists, data architects, software engineers, and Certified Financial Analysts to design solutions that address some of the most persistent document and business automation challenges in the financial services industry.
Under his guidance, Cognaize has created products that empower banks, insurers, asset managers, and data providers with high-quality data. He is the spirit and inspiration behind much of what we have designed and built at Cognaize.
Our Story

Cognaize was founded on the belief that the financial industry needed a better way to extract valuable insights from massive amounts of unstructured data.
We understood the potential of deep learning and AI to make this process exponentially faster and easier. Using our unparalleled experience solving complex problems, we built a document automation solution specifically for the financial industry. Now, our clients can transform unstructured data into an ever-better asset that drives more informed decisions and delivers powerful competitive advantages.
We believe passionately that our solution should serve financial specialists, not the other way around. That's why Cognaize was developed for financial experts, by financial experts. Our technology, the Cognaize AI platform, unshackles firms from stacks of forms and documents. Not only are their businesses more efficient and productive, but their staff experience greater professional fulfillment.
Today, our growing list of clients includes some of the world's largest banks, ratings agencies, investment firms, and insurance companies. Schedule an appointment to see why they choose us.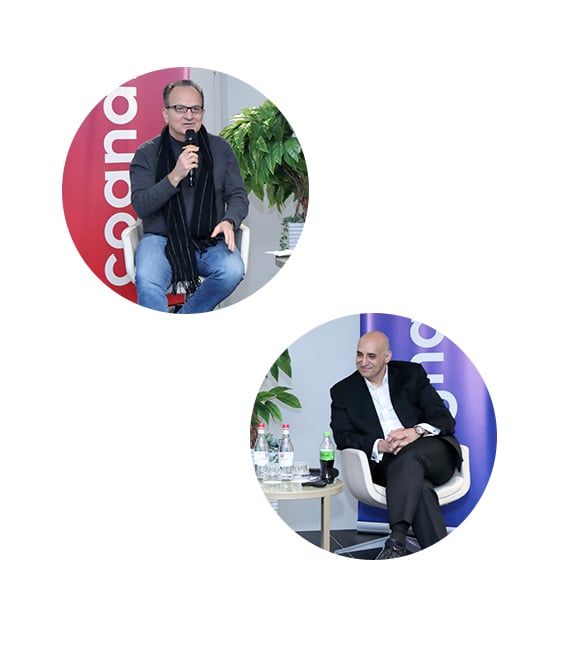 Board of Directors & Advisors